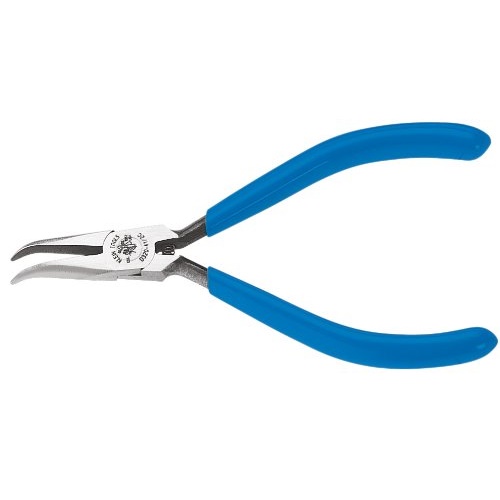 Klein Tools D320 4-1/2C Midget Curved Chain-Nose Pliers
Klein Tools D320 4-1/2C Midget Curved Chain-Nose Pliers
Klein Tools D320 4-1/2C Midget Curved Chain-Nose Pliers are constructed from custom US-made tool steel. The hot-riveted joint ensures smooth action and no handle wobble. Other features include: Slim head design for working in confined areas; Plastic-dipped handles for comfort and ease of identification; State-of-the-art, dual-material handles, which provide a better grip without sacrificing tool strength or durability; 60-Degree bent nose for maximum work visibility in confined areas; Easily bends and forms fine wire; Polished inside jaws and radiused jaw edges prevent nicking wire; Spring-loaded for self-opening action; Curved handles provide greater tool control.
Klein specializes in the making of the world's finest plie,pliers that professionals trust completely. Klein pliers feel right and work right. They are job-matched for every kind of work you do; designed and built to exceptional quality standards in
a tradition that dates back to 1857.