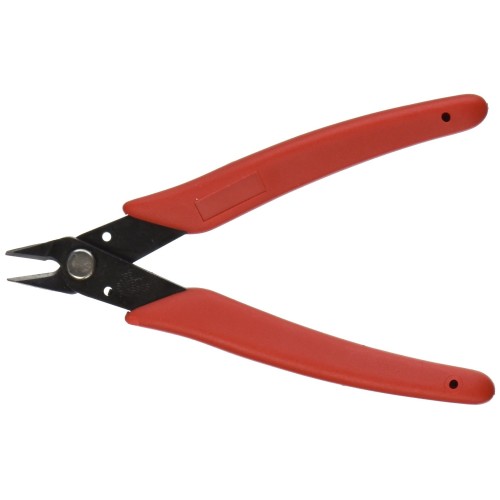 Klein Tools D275-5 5-Inch Lightweight Flush Cutter
Klein Tools D275-5 5-Inch Lightweight Flush Cutter
Klein specializes in the making of the world's finest pliers, pliers that professionals trust completely. Klein pliers feel right and work right. They are job-matched for every kind
of work you do; designed and built to exceptional quality standards in a tradition that dates back to 1857.
Klein Tools D275-5 features:
Shears wire up to 18 AWG producing a flat, flush cut.
Shear cutting greatly reduces cutting effort and minimizes fly-off.
Cushioned grips and steel return spring for increased comfort during repetitive cutting.
Ultra slim profile increases access in confined areas.
Heat treated for increased durability.