Hakko T15-DL52 Chisel Tip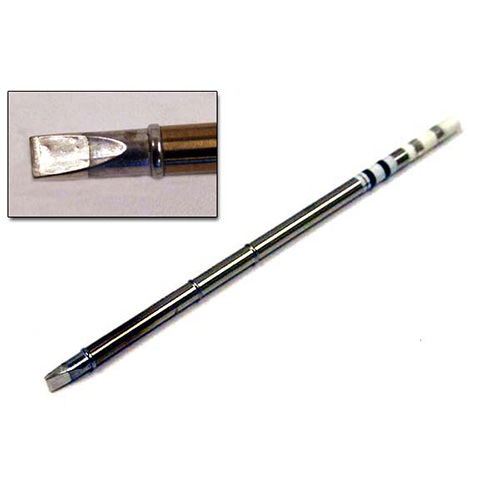 Hakko T15-DL52 Chisel Tip
Hakko T15-DL52 Chisel 5.2 x 13mm for Hakko FM-206 (With FM2027), Hakko FM-204, Hakko FM-203, Hakko FX-951, Hakko FM-202, Hakko FP-102, Hakko FP-101
Size: 5.2 x 13mm Chisel
Built-in patented heating element
Superior tip plating provides for a long tip life
Fast thermal recovery
Higher temperature tolerances than T7 series
Kiesub offers a wide range of soldering tip variations.
HAKKO proposes guidelines on how to select the most suitable tip size.

Kiesub Electronics is a leading distributor of Hakko soldering equipment.  Located in Las Vegas, we stock a wide variety of Hakko soldering stations, desoldering and rework stations, solder tips, desolder nozzles, analog and digital soldering stations, soldering irons and guns, solder and solder paste, and many other soldering accessories.